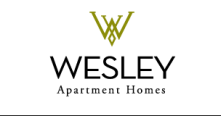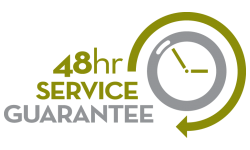 48 Hour Service Guarantee

We guarantee that routine service requests will be completed within two business days. If we're late, write us about it and we will gladly credit you with free rent for each full day after we receive written notice until the request is resolved.*

Routine service requests include the following items: interior electrical light switches and outlets, heating and air conditioning, water heaters, refrigerators, ranges, dishwashers, washers, dryers, garbage disposals, clogged drains, leaking plumbing fixtures and systems, door locks and viewers, window locks and smoke detectors. A routine service request does not constitute replacement of appliances.

For us to keep our 2-Day Service Guarantee to you, we must have access to your apartment during normal business hours. We cannot be denied access during or after the 2 business days following your service request. Additionally, your apartment and its contents must be properly maintained and you must be a resident in good standing.

This 2-Day Service Guarantee will not apply if the service request is necessitated by damage or abuse that you cause to the apartment, appliances, or fixtures. It will also not apply if we are required to hire outside contractors or order parts that are not in stock. ANY repair warranted under or from Construction or Builders issues are not eligible for the 2-Day Guarantee. Inclement weather, natural disasters and other emergencies that affect large numbers of residents will result in the temporary suspension of the 2-Day Service Guarantee.
Reimbursement of rent is subject to corporate approval.
Reimbursement of rent may not exceed $200.00
This program may change at any time without notice.
* Rent credits are calculated based on your base monthly rent amount (i.e., not including pet fees, utilities, garage fees, or other monthly charges). A full day is defined as each calendar day commencing on the day after we receive written notice from you that the original routine service request was not satisfactorily resolved in 2 business days and continuing through the calendar day immediately proceeding the day we satisfactorily resolve the original service request. Other certain restrictions may apply.
* Program/Guarantee not applicable at all communities. Please consult with the specific leasing office for details and participation.