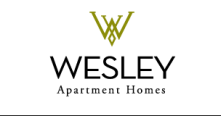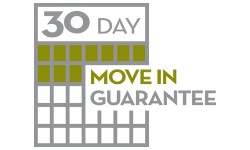 30 Day Move-In Guarantee

We know you'll be so happy with your new apartment that we guarantee it! If you are unhappy with your apartment during the first 30 days of your lease, we will allow you to cancel your lease and you'll only have to pay for the days you lived with us plus a turnkey fee.*

You are required to notify in writing the Property's office staff of the reason for your dissatisfaction with the apartment and your expected move-out date. The move-out date must be within the first 30 days from the date you are given your apartment keys.
* You will only pay rent for the 30 days period, as well as damage caused to the apartment beyond normal wear and tear. You may not apply any free rent concessions (for full or partial months) toward your rent payment obligations under the Move-In Guarantee. Rent includes the total monthly rent amount (base rent plus recurring month charges such as pet fees, covered parking, washer / dryer, etc.). Your account must be in good standing. Although the Property will retain the nonrefundable move-in fee, all fees associated with the application and move-in process, it will refund the nonrefundable pet fee pending move-out inspection.