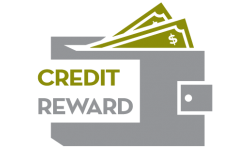 Credit Reward Program

Wesley Apartment Homes wants to reward you for paying your bills responsibly! When you choose to live at a participating Wesley Apartment Homes community, you'll be eligible to save an additional $25 off the best price per each month of your lease!*

Don't have the best credit? Don't worry! Instead of being denied, you may qualify for approval of a Wesley lease with a premium. Every month you pay your rent and utilities on time at Wesley will help improve your credit report through Rent Bureau!

Don't forget to ask your Personal Leasing Consultant if you qualify for a Credit Reward on your new lease!


*This program is subject to change at any time. Credit guidelines and qualifying rates may vary for each community.